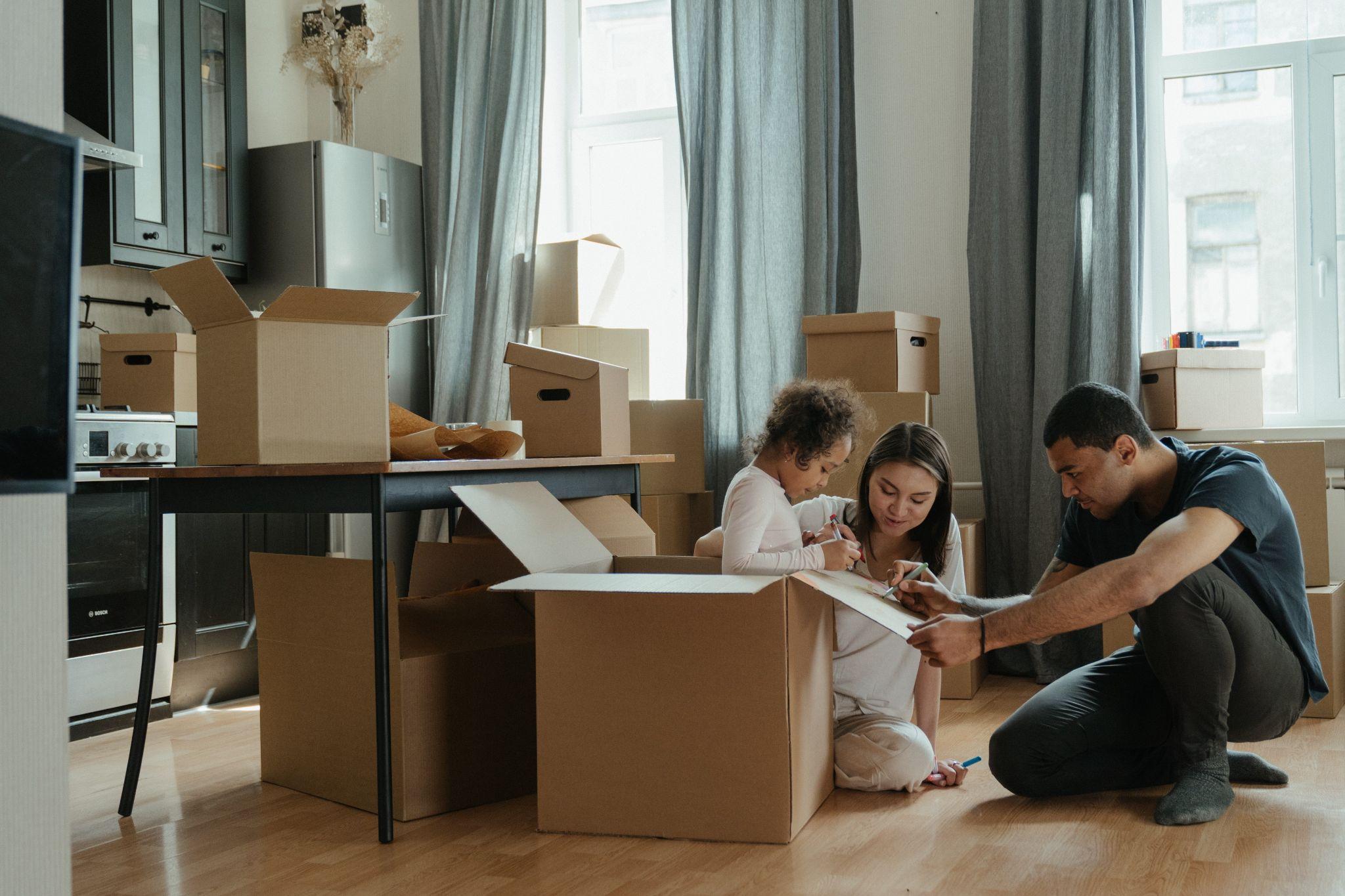 Image Source: Pexels
While being known for its historical architecture, Griffinton, Montreal has recently developed a reputation for attracting young professionals due to its participation in the ongoing Quartier de l'innovation movement. This has resulted in heavy investment in economic development projects such as housing, restaurants, hotels, boutiques, and more. As a resident, the neighborhood will provide you with the best amenities, breath-taking views of the Lachine Canal, and easy connectivity to downtown Montreal located just 15 minutes away.
Buying a Home in Griffintown
Living in a condominium complex has become the prominent choice for current and prospective Griffintown residents. Being a first-time homebuyer you'll need to decide between – purchasing a forever home or investing in a starter home.
Starter Home
A starter home is a property you plan to live in for a short period. For first-time homebuyers, a starter home can help develop the experience of managing a property which includes handling maintenance, making renovations, and more. Additionally, it'll provide the following benefits:
Affordable Costs: Compared to a large forever home, this property will have a lower price tag and down payment requirement, making it affordable for first-time buyers.
Lower Property Taxes: Owing to the lower price, you'll be expected to pay lesser property taxes as well.
Easier Upkeep: Starter homes will have less area compared to forever homes, making them easier to maintain. Additionally, you can expect your heat and cooling bills to be cheaper.
Spending Less on Furnishings: Given that you aim to move in the near future, there's no need to fully furnish the home and make upgrades to existing fixtures such as furniture, faucets, showerheads, etc.
Potential of Making a Profit: If the housing market tilts in your favor, you could benefit from an increased property value, resulting in selling the home for a profit.
Along with the benefits, here are some cons you should be aware of:
Making Repairs: Not all starter homes will be move-in ready and you should expect to incur expenses on making necessary repairs.
Risk during Selling: There is no guarantee that your starter home will appreciate in value. A bad housing market could halt your plans of moving into a new home and experience depreciating property prices.
Forever Home
As the name suggests, this is a property you imagine living in for the foreseeable future. It provides various benefits over a starter home, such as:
Room for Growth: For the current and the future, your home will provide all the necessary amenities. If you plan to start a family soon, consider buying a condominium with at least two bedrooms. Additionally, if you work from home, a home office will be an added requirement.
Overcome Moving: As reported by Pure Wow, moving is a disruptive activity that involves a cost of time and money. With your roots firmly grounded in a forever home, you won't need to worry about relocation challenges.
Freedom of Customization: Whether it be painting the home as you like, adding personal decorations, room remodeling, or more, you'll have complete freedom to customize the space.
But, as with any property, it also has a few drawbacks:
High Cost: The bigger the home, the bigger the price tag. Additionally, you'll be expected to pay a larger down payment, as reported by Arrive.
Expensive Upkeep: A larger property will require more repairs, and utilize greater electricity and heat. Daily, you will need to extend more energy towards cleaning.
Forever home buyers can also consider buying a property as-is. These properties are lower priced as they require a string of repairs to be converted into habitable homes. But, by making the right repairs, you'll increase the property value and build equity faster.
If you're serious about purchasing a home as-is, hire a lawyer who will conduct the due diligence of running title checks and a property inspection. This will safeguard you from any unforeseen circumstances in the future.
Now that you understand all the options to consider, the next step is to make an informed decision and start your journey as a homeowner.
This resource guide is just one example of the great content you can find on the Condos For Sale Griffintown website.