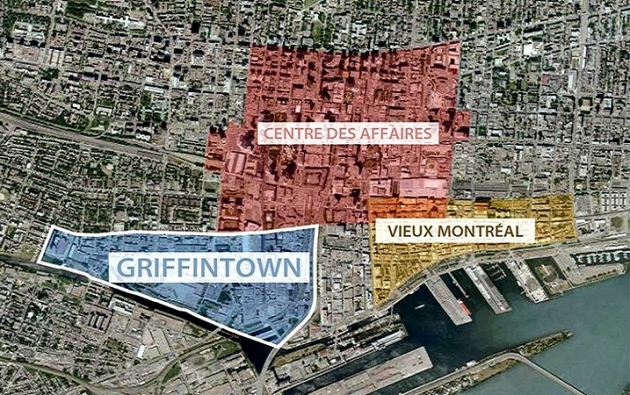 The erstwhile industrial zone has magically transformed into a modern residential community, where comfort and convenience are enjoyed by its residents. This is how Griffintown is described by the people involved in making this place a world class community. It can be recalled that this Montreal borough is considered as Canada's industrial birthplace, where working class composed of Irish descent struggled to make a living. Today, the sprawling area consisting of 84 hectares of land is home to numerous condos for sale in Griffintown where construction is booming and edifices will soon rise.
Beautiful Vista in Griffintown
Montreal is endowed with a beautiful landscape that is ideal for residential area. Construction of Griffintown condos are a ubiquitous sight in Montreal. They are bounded by the Georges-Vanier Boulevard on the west side, the Bonaventure Expressway on the eastern portion, the Lachine Canal on the south side and the Notre Dame Street on the northern side. Condo buyers will surely enjoy quality life while residing in Montreal as they can see the cityscape right from their homes facing the north, and greeneries in the park. Urban planners have laid out their design for condo towers that will dwarf some heritage buildings that are mostly covered with red bricks and dilapidated garages. In 1963, the area was zoned by Mayor Jean Drapeau as industrial.
Modern Conveniences Right in Griffintown
Developers and urban planners are joining their hands for the transformation of Montreal's boroughs into an ideal place for residence. Restaurants can be found along Notre Dame W. to Atwater Avenue while Peel Street is dubbed as design and décor district. Restaurateur Luc Laroche of Le Richmond restaurant and partner, Paul Soucie have put up an Italian market at an expanse of 6,000 square feet, which are both sheltered in a heritage building, circa 1800s. The reinvention of the district did not happen overnight. It took years to come up with a perfect master plan. Former residents are moving back and expected to bring in more people as soon as the Griffintown condos for sale are finished. About 5,000 condo owners reside in the new condos.