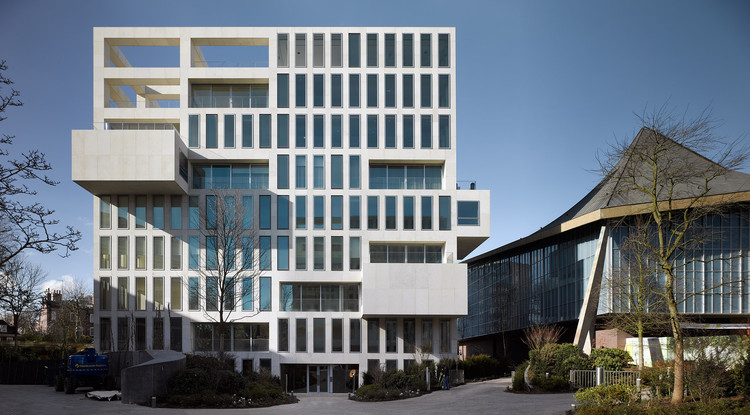 Despite the pandemic brought by COVID-19, real estate professionals are convinced that year 2020 offers a bright prospect for property prices in the beautiful island of Montreal. Without any doubt, these experts are confident that the prices of real estate could soar to an average of 5.5 % this year to an estimated median amount of $1.96 million. This yearly forecast was issued by the Canadian real estate franchises cum owner-operator Royal LePage last Tuesday. Their estimated forecast jumped by 8.2 percent in the 12-month period that ended on 31st January 2020 despite the lack of inventory.
Five Percent Gain is Expected this Year for Condo Prices
Another bullish forecast released by Royal LePage for the luxury condominium prices, stating that there will be a five-percent gain in the wake of previous year's 8.3 percent gain. According to the data, the median prices for luxury condos in Montreal have outperformed $1.4 million. During an interview with the Montreal Gazette, Royal LePage luxury real estate agent Marie-Yvonne Paint said that 2020 offers a bright future compared to its performance in 2019. The real estate industry was able to better kick off at the start of the year provided no financial crisis is looming ahead. Paint emphasized that their company's luxury house sales soared to 35 percent, while condo sales up 58 percent. She believes that if there are no financial problems in the coming months, this trend will continue until the end of the year with estimated sales of $2.5 million.
Luxury Condos are Best Performing Markets in Montreal
Luxury homes as defined by Royal LePage are those properties priced about $1.32 million and $1.05 million threshold for luxury condos. Royal LePage stressed that the predicted performance in Montreal could be considered as one of the best performing markets this year in Canada. Properties are bridled due to the seller's pessimism, only they could find the right property after disposing their present residences. The luxury real estate market in Montreal has spread its wings to the Plateau Mont-Royal and Griffintown after it once confined to plush areas in the Town of Mount-Royal, Outremont, and Westmount. Paint clarified that residents are ready to spend their money to settle in Montreal to save travel times, adding that there's a wide influx of property buyers. With this development, condo towers have increased and sold out in the past decades, which is beneficial to Montreal.
Residential Houses are Also Selling Fast in Montreal
Residential houses in Montreal are priced higher due to its demands among property buyers. Paint is expecting to sell a single-family house in Villeray for over $2 million, which was not plausible years back. Samuel Demers, a sales director and Paint's colleague sold a semi-detached property in Notre-Dame-de-Grâce for $1.8 million. According to Demers, people are looking for properties in the outskirts, due to the soaring prices in Montreal's central part, including luxury properties. People are now looking for properties westward to get more value for their money, which they could have spent for a property in Westmount five years back. Demand is high, while inventory abounds on luxury condo. Paint revealed that in a span of one week, a $5.9 million apartment located on Sherbrooke St.'s Sir George Simpson building was sold out. The prices of luxury condos are pitched from $1,200 to$1,500 per square foot, and units at the Four Seasons, in the Golden Square Mile are valued at $2,000 or more per square foot. Paint concluded that apartments have a large clientele, though a small portion of the market.