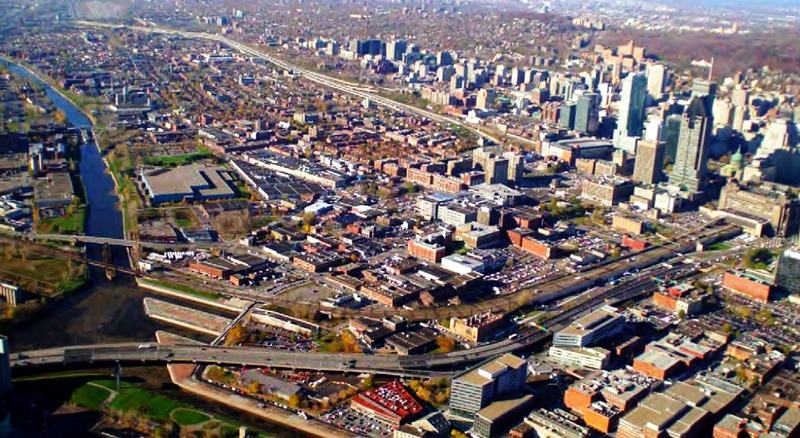 Looking for Griffintown condos for sale? It seems like nowadays, everyone has heard about Griffintown and wants to own a piece of it. Griffintown is booming with excitement, transformation, renewal and new condos for sale. The neighborhood which is ideally located near downtown Montreal, Old Montreal and the Lachine canal has much to offer, especially when it comes to super trendy yet historical condo projects.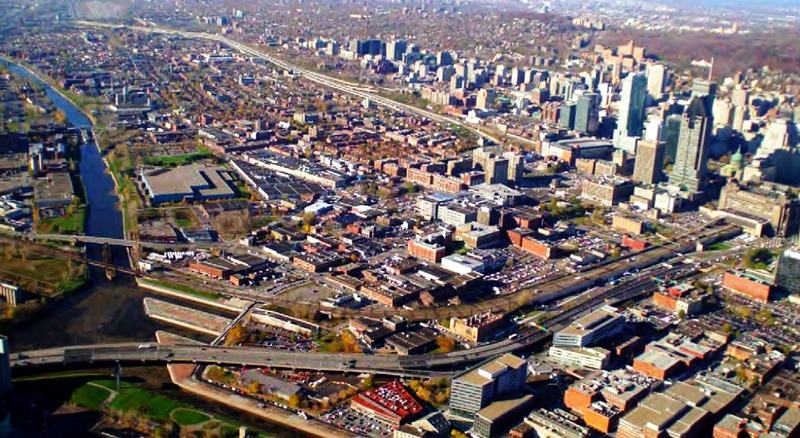 Here is a list of a few Griffintown Condos for Sale at the moment:
Gallery sur le Canal 2: 119 condos for sale featuring a post-industrial architecture, a rooftop terrace and swimming pool, breathtaking views of the Lachine canal and downtown Montreal, and customizable units with one, two or three bedrooms for sale. Delivery is scheduled for summer 2018.
Lowney sur Ville Phase 4: features 550 urban condos spread over 4 phases with a renewed architectural layout emphasizing the abundance of windows and large balconies with stunning views on Montreal. Common areas include: rooftop terraces with pools, bbqs, relaxation areas and urban chalets. Delivery is scheduled for spring 2018.
Le Canal Phase 4: offers urban condos in the heart of Griffintown, located on the banks of the Lachine canal. Amenities include hardwood floors, indoor infinity pool, rooftop terrace with pool, spa and dry sauna, bistro on the ground floor and much much more. Delivery is scheduled for December 2018.
District Griffin: 100 units for sale surrounded by gardens and woodland to escape the hustle and bustle of the downtown core. Beautiful views of Montreal with direct access to a multitude of services such as restaurants, grocery stores, pharmacies, big box stores, etc. Rooftop terrace with pool, a clubhouse and a gym.
Amati: 159 condos for sale in a building with a very unique architecture. Balconies and terraces offer stunning panoramic views of the city, canal and park. Rooftop terrace with pool, fireplace, elevated water mirror and urban chalet, just to name a few of the amenities offered.
Éléments Condos: 95 living areas available in the heart of Griffintown. Balconies and terraces feature breathtaking views of the parks and the city. Abundant windows , wall-mounted AC units and baseboard heating. Hardwood floors and exposed concrete ceilings. Delivery is scheduled for 2018-2019.
Arbora: 168 condos for sale with innovative CLT solid wood construction. Private terrace, courtyard or balcony. 40% of green spaces on the group to inspire peace and tranquility all while residing in the urban jungle. Amenitites include outdoor pool, gym with sauna, and urban chalets. Delivery is scheduled for summer 2018.
YOO Montréal: whimsy and luxury combine to create a modern yet classic condo building with a pool, spa, terraces with fireplaces and a fitness centre.
Bassins due Havre 4th Phase: includes a total of 112 condos for sale with panoramic views of Montreal's landscape. Townhouses are also available. Features a rooftop terrace with pool, fitness room with spa and indoor pool and an urban chalet. Delivery is scheduled for summer 2019.
Brickfields: features 32 condos for sale with timeless yet contemporary architecture and designs. Includes a high-end kitchen and bathroom, rooftop garden and breathtaking views. Delivery is scheduled for August / September 2017.
Why invest in condos for sale in Griffintown?
Here are a few reasons, just to name a few:
Commuting to work will be a cinch

Stunning panoramic views of downtown Montreal and the canal

Great investment as primary residence or revenue property

Centrally located

Neighborhood is still booming
If you are interested in owning a condo for sale in Griffintown, please do not hesitate to contact us today and make your dreams a reality!
Email: info@condosforsalegriffintown.com
Phone: +1 514 900 3878
linkedin.com/in/charles-la-haye