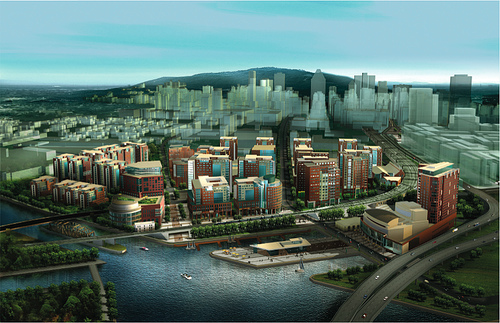 Griffintown has been an industrial area since the 19th century. From the 1820s to the 1960s, it was home to predominantly Irish working-class immigrants and their descendants. By the early 20th century, the Irish population was being replaced by Jewish, Italian, Ukranian, and Francophone communities. In 1962, many buildings were being demolished to make way for the Bonaventure Expressway and parking lots. In 2014, Griffintown became part of the "Quartier de l'innovation" which is an ongoing movement to encourage creativity and entrepreneurship in the city in order to foster economic development to the residents. Today, Griffintown is a super trendy neighborhood that is buzzing with new condo constructions, town-houses, offices and other types of property available for sale or rent.
Many people are re-locating to Griffintown in order to be a part of this new and exciting time, such as students, young professionals and even tourists. Only 2,000 people lived in Griffintown condos before the condo boom started in 2004. Now Griffintown condos are home to more than 7,000 residents — and counting….
Griffintown is a great place to invest in or live as it is situated in a prime location not far from Downtown Montreal, the Old Port, the Lachine Canal, and Point St. Charles. Furthermore, if you visit the City of Montreal website, you will see that there are several more projects planned for the area including a new metro stop which will be built in the Peel Basin. So stay tuned!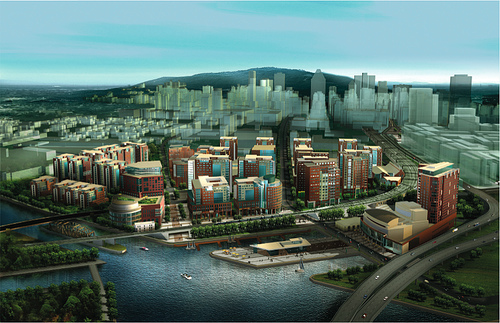 Griffintown's Rapid Transformation
The rapid transformation of the Griffintown area has been underway for the last 20 years, with cool new shops setting up. The new strip for fine dining in downtown is located in the area stretching to Atwater Ave from Notre Dame W. A design and decor district is also emerging on lower Peel St.
The district nestled between the Lachine Canal and Notre-Dame Street is buzzing with a mix of boutiques, galleries, and foodie destinations. Antiquing along Notre-Dame street is always fruitful, pleasant and an interesting urban adventure, thanks to the passionate dealers who always love to share the story behind every treasure. Griffintown is now home to a number of fine dining restaurants and various shopping outlets, as quirky or upscale as you wish. Whether you wish to shop, drink or eat, you will find many places that are worth visiting.
Griffintown; Montréal's Beautiful Balance
The new constructions, renovations, and restoration of old buildings has preserved the past heritage and mixed it with a look to the future through the antique windows lined with trees of lavender. Overflowing with modern creativity and heritage, the neighborhood of downtown Griffintown represents Montreal's beautiful balance between tomorrow and yesterday. With long walking areas lined with trees and greenery, it's hard to imagine the Griffintown landscape of tomorrow.