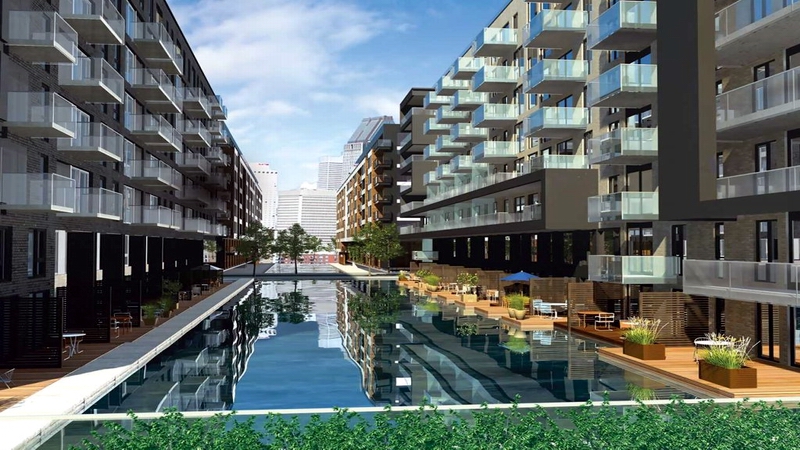 There is a good investment opportunity for everyone in Griffintown. According to Altus Group research director Mathieu Collette real estate is a good investment in Montreal. Based on Altus first quarter report for calendar year 2015, it says that there are 2,275 new condos for sale in Griffintown and downtown Montreal that is constructed and in pre-sale. This comprises 20 projects that can be found in the borough and 1,547 are sold out, while there are 131 completed units are unsold. The private research team director added that it represents 73 percent of under construction units sold while 28 percent of pre-sale units are sold.
Griffintown is Second Top Performer
In his report entitled "A Market in Absorption Phase," Collette summed up the overall performance in real estate in Montreal. The sales volume posted an increase of 20 percent. This is higher than last year's performance in the same period. Griffintown condos for sale landed as the second top performer in four boroughs in Montreal. The report stated that the average price for new condos is $450 per square feet, lower than its competitors including taxes. Studio condos with a size of 450 square feet are estimated at 7 percent of what is being offered, while the median size is about 856 square feet. Prices of condos bought are 20 percent aligned with the rest of Montreal condominiums. The price of land is posted at $300 per square foot, which ballooned after conversion from industrial zone.
Griffintown is the Best Place for Investment
When asked what the best place for investment is, Collette enumerated several areas in Griffintown where they are close to the major services and they are reasonably priced. It is the trendiest place for residents. A report by Francis Cortellino of CHMC, it says that the percentage of completed and unsold Griffintown condos is 3 percent in the period between 2011 and 2014, while ten percent of the condominiums start in the region of Montreal. In June 2015 there were 967 construction and 1,531 in 2014, which shows that there are only few unoccupied or unsold condos.