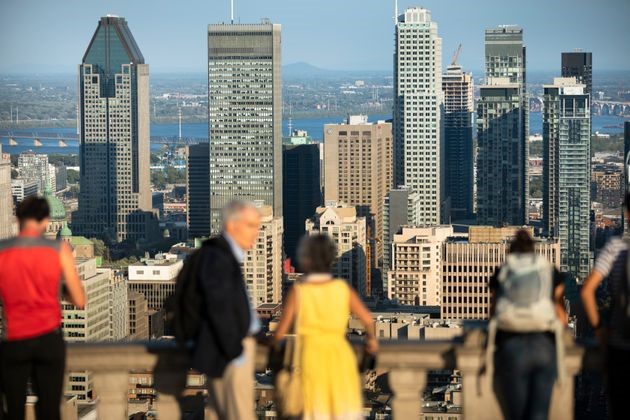 An 1897 investigation by businessman Herbert Ames about the contaminated tenements in the overcrowded squatter areas of Griffintown in Montreal has inspired waves of urban planners on how to implement an efficient method in developing better urban areas.
The study "The City Below the Hill″, according to urban planning intellectuals is an example how cities grow and face pandemics and infectious disease outbreaks. Since its publication, Griffintown has transformed into an urban elite haven with its throngs of condo towers. However, the COVID-19 pandemic has affected Canadian urban areas including Griffintown. After weeks of shutdown to stop the spread of coronavirus, the construction sector in Quebec opened its operation on Monday. Industry leaders said that business will go back to normal while they are confident that the market stays stronger in the neighborhood like Griffintown. Andy Yan, City Program Director at Simon Fraser University and a Vancouver-based urban planner has a different outlook. He said that due to the pandemic, people may reassess their plans to transfer to apartments and small condos.
This is based on the data from Statistics Canada, where the median living area of condos in Vancouver has reduced to 20 percent and Toronto to 32 percent from 1991 to 2017.  Yan said that residents would prefer small dwellings that have full access to various services in the city. Since the pandemic, apartments and condos have been converted into temporary offices, daycare centers, schools and restaurants.
The Pandemic Impacted the Influx of People to the Cities
David Wachsmuth, an urban planning professor of McGill University, said that the pandemic is affecting the way of life in Canadian cities. After World War II there was an exodus of people from the city centers as the federal government encouraged them to live in developed suburbs. Wachsmuth believes that low-income families and individuals might return to where they formerly lived as the standard of living in the cities could be less expensive at this time.  Phil Soper, Royal LePage CEO, disproved this observation saying that these people would end up unhappy to learn that the pandemic has no effect on property prices. Among his observations about the pandemic are as follows:
Fewer homes were listed which resulted in a 70% sales reduction.
It does not offer a magic answer to problems in housing shortage.
It cannot correct issues of housing affordability.
Additional supply of homes offers affordable housing in cities.
Less construction of homes during the pandemic.
Reopening of Construction Sector Begins on Monday
Construction begins on Monday in Montreal as revealed by industry leaders to The Canadian Press. They are positive that new condos will replenish those disposed during the pandemic through 3D-viewing online and apps. There was a stiff competition in constructing the tallest tower before the pandemic. Broccolini had its groundbreaking in April 2019 for its 58-story condo tower, Victoria sur le Parc in Montreal. According to CEO Anthony Broccolini that buyers paid their units during the pandemic. Pursuant to the health protocols, the construction sites are modified and no price decrease. The 61-story condo tower of Devimco is said to be the tallest when completed, of which 21 units were sold last month without price negotiation, according to VP Marco Fontaine. Devimco plans to equip the condos with modular furniture that can be used as workspaces while residents are now working from home.