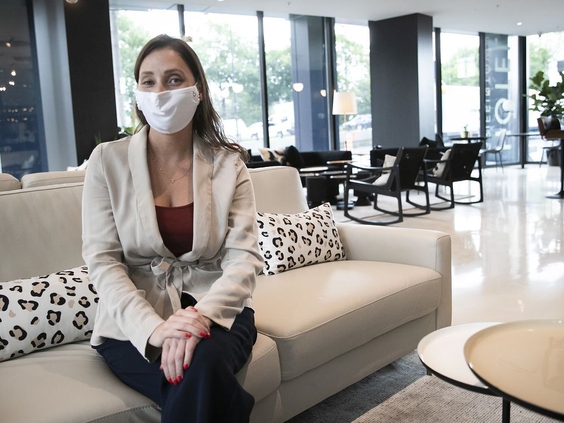 Although the COVID-19 pandemic has affected the global economy since its outbreak during the first few months in 2020, this does not stop the opening of a 14-storey building to the public. The Griffintown Hotel, which is a walking distance to the Lachine Canal, opens its doors for business amidst the 10 percent occupancy rates of local hotels in June. Laura-Michele Grenier Martin, Griffintown Hotel's general manager, said that they had to open the hotel last month as short-term accommodation was in demand in the area. The $46 million project was conceptualized by a group of local investors aimed at providing accommodations for short-term, medium-term and long-term stays, offering discounts for rentals that could last for seven days longer. The hotel houses 114 condo-style apartments that are fully equipped with amenities to make the occupant's stay comfortable.
Short-Term Accommodations Expected for Griffintown Hotel
The people behind Griffintown Hotel are positive about the outcome of their operation, despite the bad economic condition since the closure of Canadian borders in March due to the pandemic, which resulted in 10 percent occupancy rates in most hotels in Montreal. The Montreal-based real estate developer, Lachance Immobilier, and private individuals are among the prime investors of the hotel. Grenier Martin, during an interview with the Montreal Gazette believes that opening the hotel is timely as families book an apartment while undergoing medical treatment in Montreal, which fills the void during the pandemic. She insisted that the hotel owners are resilient even if the tourism industry debacle could take up more years. Here's why:
They are prepared for the worst-case scenario in case the pandemic could take up years.
They limit the risks as zero-risk is next to impossible by making their hotel occupants autonomous and live like locals in their hotel.
But Eve Paré, CEO of the Hotel Association of Greater Montreal opines that the business trend for July and August remains unstable, which makes the business climate in Montreal hotels not ideal.
Why Staying at Griffintown Hotel is Ideal for Occupants
Griffintown Hotel offers two types of apartment to cater to your needs while visiting or seeking medical treatment in Montreal. You can pick a one-bedroom or two-bedroom apartment with a size ranging from 395-845 square feet, with the following perks:
Full kitchen
Living room
One or two bathrooms
Washer & dryer
Pet friendly
Each room is disinfected with dry-vapor machines that are used in medical facilities.
Each apartment has its own independent ventilation system.
24/7 reception & security service
Five-level indoor garage
Street-level takeout section for hotel guests, where your orders can be delivered to your room upon request.
Paré has observed that apartment hotels that offer these services are common in Montreal, which could be likened to AirBnB. She added that the challenge that the hotel faces right now is how it could attract tourist as Griffintown is less visited and the hotel does not belong to a large hotel chain. However, Grenier Martin remains positive as the hotel offers much freedom to its guests being a hybrid product. Their guest can enjoy their stay in a hotel-style standard, on demand service while they can prepare their meals and wash their clothes at their disposal.
For further details, call us now!