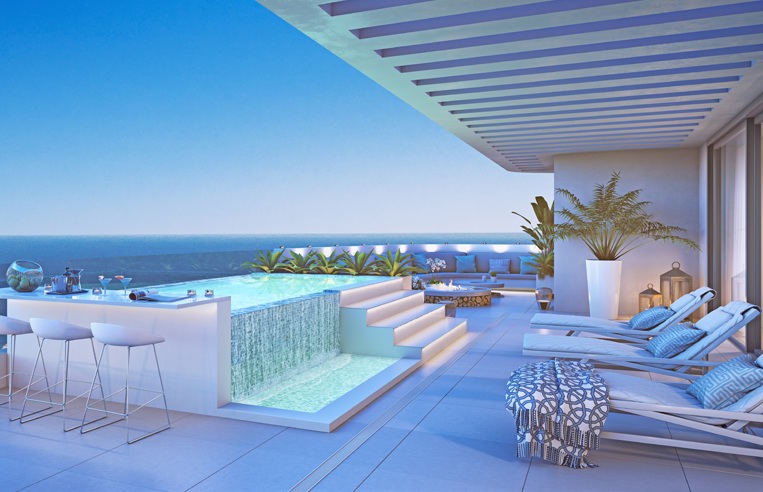 Royal LePage issued its annual market forecast, stating that prices of luxury condos soar high in Toronto, Montreal and Ottawa. Luxury homes are those properties that are priced at least $1.32 million. Move up buyers in high demand areas in Toronto are scared of not finding the best property listing if they dispose their property due to the limited supply. Kevin Somers, Royal LePage Real Estate Services Ltd. CEO revealed that Toronto luxury condo prices show a remarkable increase while Ontario's reputation abroad is gaining attention. There is a healthy demand for high end homes in Ottawa and Toronto while the market for detached luxury homes in Montreal has maintained its remarkable uphill price momentum. The prices of luxury homes in Calgary and Vancouver showed a decline of performance annually. Somers see some good signs that the luxury market in Vancouver stabilizes, though there's no definite price increase happening in the region while sellers and buyers are positive of the market stability.
Luxury Homes Average Prices Rose in Greater Toronto Area
The average price of a luxury home in the Greater Toronto Area increased to 1.2 percent to $3,629,916 while luxury condos rose to 7.0 percent to $2,401,650. According to Steven Green, Royal LePage Partners Realty salesperson, that the luxury buyers are facing low inventory listings that could pose a problem for the residential market. Green added that there is a low inventory of pocket listings in the city, which could be unfavorable for sellers who are interested in moving up in the same locality. He said that the high demands for luxury condos mirrors the qualities that buyers would look into a property. Buyers are getting attracted to all types of luxury listings, whatever location and type of dwelling they are. It is expected that luxury homes will rise by 2.5 percent to $3,721,000 as well as an increase by 6.0 percent to $2,547,000 for luxury condos next year.
Remarkable Price Appreciation of Luxury Properties in Montreal
For the past year ending 31st January 2020, a significant price appreciation was recorded in Montreal for both luxury condos and luxury houses. In the Greater Montreal Area, the luxury house median price soared by 8.5 percent to $1,853,513 with an 8.3 percent to $1,409,262 percent increase for the luxury apartment-style condos. Outremont and Westmount are in demand neighborhoods, yet luxury properties in Griffintown and Le Plateau are getting more attention while prices of luxury condo in West Island are increasing. Price increase in luxury condos is estimated to hit at 5.9 percent to $1,480,000. Marie-Yvonne Paint, of Royal LePage Heritage has observed that the sales of luxury house are gaining momentum as buyers are aware of the limited stock listings competition. But even then, buyers have perfect choices for luxury condos, where the available listings won't put too much pressure on them.
Ottawa' Condo Prices Climbed over the Year
In 2019, there was an increase of 2.2 percent to $1,010,870 in luxury condo prices in Ottawa. Affluent families, the senior public sector employment and the IT sector are getting attracted to luxury condos. Luxury properties listed below $1.8 million are said to have a balanced market, though condo buyers can find more stocks for properties listed over $1.8 million. According to Charles Sezlik, Royal LePage Team Realty salesperson that newly built luxury condos is pitched from $800 to $1,000 per square foot. The price gap is too much to bear for the luxury resale market, and blame it on the increasing construction cost and land acquisition.