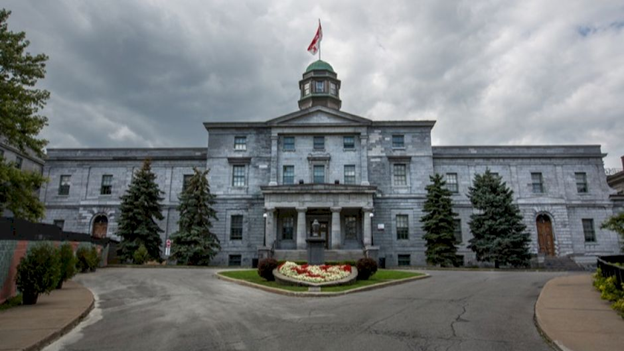 Montreal residents rejoiced over the latest rankings in world's best universities by Times Higher Education this year. The reason is that two of Canada's top five educational institutions that come from Montreal caught the attention of the editorial staff of THE, a weekly magazine in London, known for its  publications on news and current events that delve on higher education. Times Higher Education is the leading publication in the United Kingdom that caters to the higher education field with its former name The Times Higher Education Supplement. The publication issues its annual list of the best universities in the world for 2021 involving over 1,500 universities covering 93 countries. Montreal is lucky to have these universities to be recognized by this prestigious publication, namely;
McGill University-40th place
Université de Montreal-73rd place
The rankings are enough to make Montrealers elated as the criteria were scrutinized with over 80 million citations involving more than 13 million research papers and survey questionnaires filled out by 22,000 scholars across the globe. It can be recalled that of the Canadian top 5 best universities, McGill ranked third, while University of Toronto and University of British Columbia landed first and second respectively.
How the World University Rankings 2021 were Conducted
The process in coming up with the world university rankings 2021 was not an easy task for the Times Higher Education as it involves over 1,500 universities in 93 countries and regions, which is considered as the most diverse and largest rankings ever made.  The league table for this year offers a huge insight pertaining to the shifting balance of power in higher education globally. There is no doubt that the rankings earned the trust of governments, professors, students, scholars and industry stakeholders. The table according to its website is based on thirteen meticulously calibrated performance indicators that gauge the performance of each institution that covers four aspects, namely:
Teaching
Research
Knowledge Transfer
International Outlook
Taking a Look at the Methodology of the World University Rankings 2021
For this year's ranking, the Tsinghua University of mainland China made history by making it as the first Asian university to join the top 20 ranking under the present methodology which was launched in 2011. The University of Oxford remains unbeatable with its number one slot for five years in a row. Although the United States of America is unable to surpass the United Kingdom, it remains to have the highest number of universities to land in the top 10 with eight universities including:
Stanford University (2nd)
Harvard University (3rd)
California Institute of Technology (4th)
University of California, Berkeley (7th)
Yale University (8th)
Princeton University (9th)
University of Chicago (10th)
It is observed that US universities excluded in the top 200 rankings displayed signs of decline. This year's ranking, there are 141 universities that are new to the list led by France' Paris-Saclay University on the 178th place. India has 14 new entries, which is the highest number so far and helped propel the number of 63 ranked institutions. For the top 20 rankings, the Imperial College London in UK is ranked 11, followed with Johns Hopkins University, USA (12th), University of Pennsylvania, USA (13th), ETH Zurich, Switzerland (14th), University of California, Los Angeles, USA (15th), UCL, United Kingdom (16th), Columbia University, USA (17th), University of Toronto, Canada (18th), Cornell University, USA (19th), and both Duke University, USA and Tsinghua University, China tied on the 20th spot.